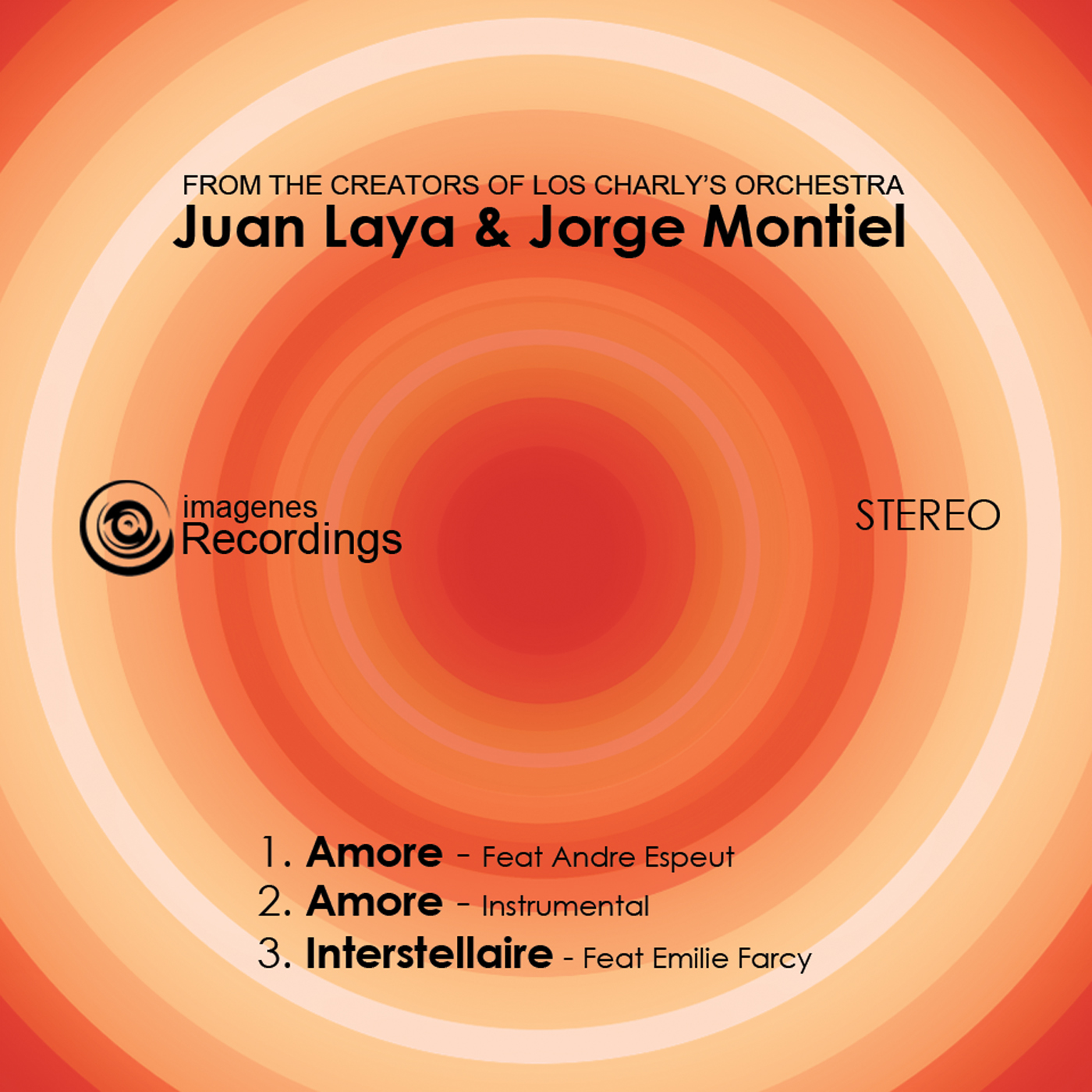 From the creators of Los Charly's Orchestra comes this very special EP to start the year 2014 on a pure Salsoul / Philly Disco style.
People has been asking, "What happened to the Disco stuff that those guys were doing a few years ago… " So due to popular demand here it is. A double A release made of two steady singles, released on a 12" Vinyl LTD edition for the discerning pleasure of your analogue hearing.
A side contains a track called "Amore" featuring the mighty Soul singer: Andre Espeut delivering a surprising performance on a Tony Valor, Barry White style which proves once again the endless versatility of the experienced singer.
The inspiration of "Aquarian Dream" and "Wood Brass & Steel" meet on a intergalactic & uplifting Disco experience for the flip with the track "Interstellaire", featuring the hidden Parisian treasure Emilie Farcy delivering a brief but sweet speech that take us deeper into the journey.
Produced by Juan Laya & Jorge Montiel.
Cat Nr IMAGENES041
Record Label: Imagenes Recordings
Format: 12" Vinyl & Digital Download
Release date: 27/01/14 from the usual record stores & digital outlets.
Here is what people is saying:
"This is so f*****ing hot!!!!!!!!!!!!!!!!!!!!!!!!!!!!!!!!!!"
Rahaan
 "Bloody hell, guys – right back to 1978! Top track and really great production on this. No contemporary band has ever done disco this good – Amazing job."
Neil Quinton, Strut Records
 "I am totally blown away"
Simon White, Metropolitan Soul