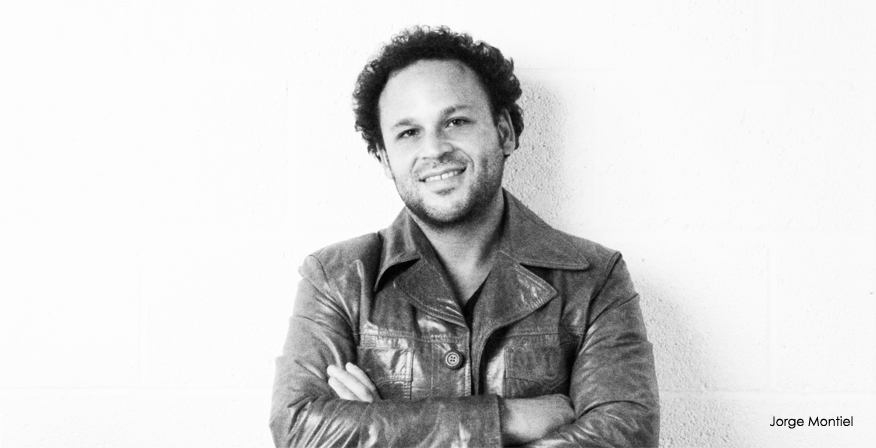 Having worked alongside producers & DJ's of the caliber of Joey Negro, Opolopo,  John Morales & Jose Padilla (Cafe Del Mar)  in between others, Jorge Montiel has develop an eclectic vision of DJing as well as producing music that merges Disco / Funk / Soul & Latin with electronic elements into one sound, his signature sound.
He is also the Co-Founder of the infamous band Los Charly's Orchestra as well as other projects such as The Boogie Man,  Andre Espeut's Quintet and Funky Magnetic.
Through the years J. Montiel has definitively established his reputation as one of the main characters of his scene in his base city: London, as well as the rest of the world. His productions and releases have been leading the charts of independent music around the world for almost decade and yet continue to expand today faster than ever before, due to the ever innovative and forward thinking vision of his work.
From the epic Pete Tong's show on Radio 1 (BBC) to the most underground stations, his music and productions are constantly supported  by some of the most influential personalities, and most recently having some of his tunes released in labels of the caliber of Sony Music, Universal & Defected have strengthen his position even further as one of the leaders of his field.
Born in Venezuela, he started his career as a music entrepreneur at the age of 18 when he started his sound system – The Smoke Brothers. The sound system quickly became one of the most established of Caracas – Venezuela, incorporating a weekly Radio program on Hot 94.1 FM plus a residency on two of the main nocturnal spots of Caracas.
By the end of the year 1999 Jorge moved to London UK following his interest in music business & production.
Having finished his Audio Engineering studies in London UK, J. Montiel started his record company: Imagenes Recordings with his old friend and business partner Juan Laya. Ever since Jorge has been forging a practical expression of his musical philosophy of "Making Groovy Music" as a DJ and a producer.
Jorge is a regular DJ at some of the best venues of London city, including the renown: Annabel's, Topolski (Southbank Centre) and The Arts Club  between others.
Internationally: Tokyo, Beijing, Shanghai, Sydney, Melbourne, Dubai, Bali & Ibiza are some of the regular destinations where Mr J. Montiel has been spreading his musical motto over the past few years, and still continues defusing his musical philosophy around the world.
Keep an ear to the ground to find out about forthcoming gigs.